Cheeky Jumping Castle Hire Brisbane
Cheeky Jumping Castle hire in Brisbane is an ideal solution for any kind of party; from birthdays to holidays to corporate events. With many fun designs to choose from and fun party food supplies, you can easily find the perfect entertainment for a boy's or girl's celebration or even a special adult bouncy castle event in Brisbane. Now with our new inflatable toys, Bop Along Buddies, there is even more fun to choose from!

We hire castles throughout the Brisbane region as far north as Bracken Ridge, south to Ormeau, east to the Redlands and west to Ipswich. For jumping castle hire outside these Brisbane areas, please contact our office for further details.


Jumping Castle Hire Brisbane For Kids
When you're ready to hire your bouncy castle, Cheeky Jumping Castles has your child's favourite characters, colours, and designs. With the ability to select castles in just about any size, you can choose the best option for any party locale.

We have the latest bouncy castles for kids including: Dora, Disney Princess, Cars, Thomas, Hi-5, Barbie, Wiggles, Winnie the Pooh, Spiderman, Superman, Batman, Star Wars, Scooby Doo, Looney Tunes, Mickey Mouse and many others.

In addition to our fun jumping castles we also offer fun food supplies such as snow cones, fairy floss, and popcorn machines as well our brand new Bop Along Buddies for hire. These fun & seriously cute range of inflatable animal bouncers are available for hire and are sure to be a hit at your next party or function.


Jumping Castle Hire Brisbane For Adults
Why let the kids have all the fun? Kick off your working shoes and start playing in an adult jumping castle! Give your inner child a day of fun with jousting and boxing options to choose from. No matter your age, this will be a hit with all of your friends, family and colleagues as you bounce and battle each other in an inflatable arena of fun! In addition to bouncy castle hire, you can also hire our fun water slides. With full-service options including catering and corporate event planning, you are sure to find the best ways to make your next event extraordinary.

When you want a safe, fun and affordable way to make your celebration a blast, contact us and we will be happy to help!

Call Us For Jumping Castle Hire In Brisbane!
You can feel safe when you hire Cheeky Jumping Castles for your next party. We pride ourselves in our dedication to the safety and maintenance of our jumping castles. Each castle is professionally cleaned and sanitised before each booking and we are insured with a $20 million public liability insurance policy.

  We are available seven days a week, so contact us now for the newest and safest jumping castle around!




1 800 830 403
Proud Sponsors Of: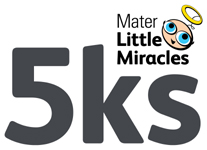 Proud Sponsors Of: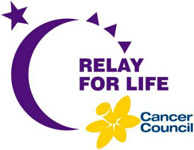 Official Franchisee For: